Digital asset management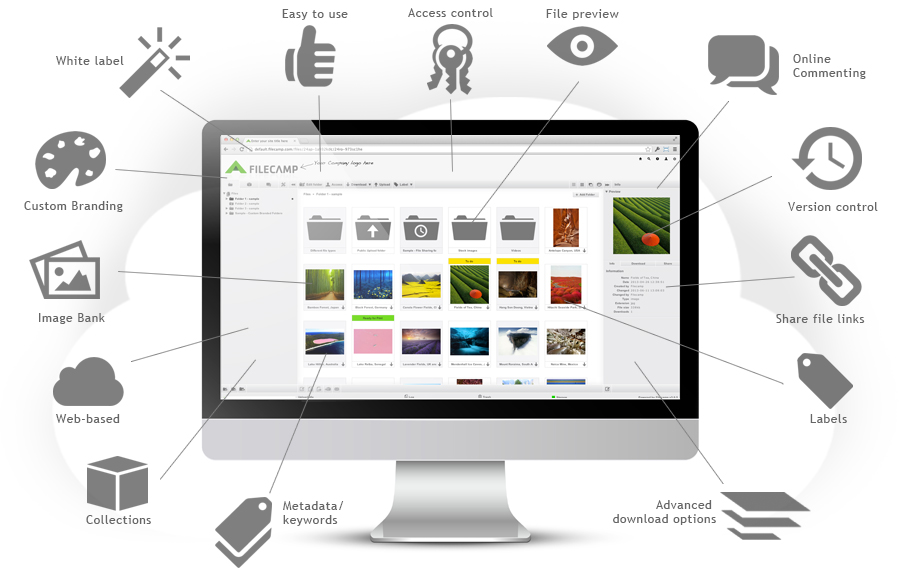 Digital Asset Management, or Image Bank Solutions are available in I wide range of variety. From very simple to extreme complicated.
The Digital Asset Management System developed by the Resource-IT team, is recognizable for its "User Driven Design". The enterpres ise solution is developed for brand owners, making marketing communications and e-commerce policies centrally but executing these activities locally.
The very intuitive user interface let users find content easily. Images can be converted real-time to match requirements for specific production processes like newspaper print, out of home use or online use. Images can be scaled to the required size or resolution and an unique crop feature allows end-users to request images in all dimensions they need, where the crop if pre-defined and in this way controlled by the central organization upfront!
Besides images, the DAM System allows storage of all kinds of files, from technical drawings, MS Office documents to video. Our meta data feature allows users to filter and find content easily. The "delivery driven  deisgn" groups content based on deliveries. And all information is safe and secure stored on Microsoft's Azure Cloud platform. Accessible from any device with an internet connection at any time.